Inspired by the Gathering III Conference, Dwight Angelito, The Psalmist, will be sharing the I AM in Him by birthing something new. This will be the place to shed the old way of worship off and capture the essence of Oneness.
Schedule: 
Friday, December 2nd
7:00 p.m. Session Starts
Saturday, December 3rd
10:00 a.m. Session 1
12:00 p.m. Break for Lunch (Food not provided)
2:00 p.m. Session 2
5:00 p.m. Break for Dinner (Food not provided)
6:30 p.m. Session 3
**** This Schedule will be extremely flexible. We will flow with where we are being led.
Food will not be provided so please bring your own food or plan on eating in Columbia. Depending on interest we may make a pizza run for lunch or dinner on Saturday.
For questions please contact:
Wendy Johnson, [email protected] or
Michelle Sparks, [email protected] for more information
Lodging:
We do have lodging options for those who are coming from more than 30 miles away. Please email [email protected] to discuss lodging options. Someone paying as a couple is agreeing to share the same king or queen size bed.
Dwight Angelito (Worship Leader)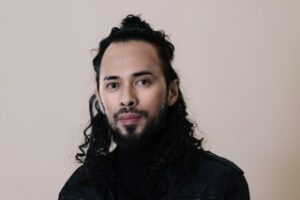 Dwight "Arkangel" Angelito has been in the worship music scene for more than 30 years and has never lost his desire to "push the envelope" of what it really means to worship the Lord in Spirit and Truth not just through music, but the lifestyle.  This led him to constant exploring and diving into the depths of truth and revelation that is very reflective on his "sound".
His life of worship has developed this trust and obedience to God's voice that made him gave up a lot in pursuit of God's perfect will.  He gave up his clinic and practice for a decade as a physical therapist, and went to Hollywood to follow his dreams and work for Marvel films...only to be given up again to follow God's dream which led him to the country side in the middle of Columbia, Missouri and birthed Arkangel Creations - A business venture to terraform the landscape of the hearts of the creators and the creative industry through creative expressions of sound, light, words and ideas in kingdom relationship context.
Additional information
| | |
| --- | --- |
| Ticket type: | Individual, Couple |
Event Details
There is limited available for lodging on Friday and Saturday night and is first come, first serve. Those who would like to request lodging (if available) will be expected to share a queen or king-size bed. Individuals will be assigned a bunkbed. To request lodging, please contact [email protected].
Alternately, there are several hotels in the area. Those closest to the resort are off the Lake of the Woods Exit: Super 8 Motel, 5700 Freedom Dr., Columbia, MO 65202 and Holiday Inn-Columbia-East, 915 Port Way, Columbia, MO 65201.
Event starts at 7p, Friday, December 2nd and ends Saturday, December 3rd. The final session will start at 6:30p. Tickets available for in-person only.
FOR THOSE COMING FROM FARTHER THAN 30 MILES - Lodging is available. Must be willing to share a queen or king bed. Recommend booking a couples ticket with the person you are sharing a bed with.
*Couples can be any two guests willing to share a bed and do not need to be related.
Children and families are welcome, however there will not be any organized events for kids and any children under 15 are not to be left unattended.
Start date: December 02, 2022
End date: December 03, 2022
Start time: 07:00 p.m. CDT
End time: 10:00 p.m. CDT
Venue: Cedar Creek Resort
Directions: If you are coming from Columbia Take I-70 east to the Route J/Millersburg Exit. Turn Right onto Route J and go 1/2 mile. Turn Right onto Country Road 256. Go 1/2 mile to the end of the road where you will enter into the Cedar Creek Resort property. At the entrance to the property, take a left and follow signs to the new Cedar Creek Event Center. If you are coming from St. Louis take I-70 West to the Route J/ Millersburg Exit. Turn Left onto Rout J and go 1/2 mile. Turn Right onto Country Road 256. Go 1/2 mile to the end of the road where you will enter into the Cedar Creek Resort property. At the entrance of the property, take a left and follow signs to the new Cedar Creek Event Center
Phone: 573-239-8336
Email: [email protected]