MARCH 16-20, 2020
THE GREAT AWAKENING
About the event
The GREAT AWAKENING

with Darrin & Sheila Begley
WE ARE on this path of providence… of being AWAKENED to our truest self—the new race/mono-gene —after Jesus, the firstborn among us, His many brothers.
WE ARE buried in Him/the second Adam,
now living on the earth in Him — the risen Christ!
WE ARE the DNA of God walking on the planet,
learning to rule as Kings and Priests with Christ in all creation.
What is the Great Awakening?
We have held several 3-days Great Awakenings where we come together with like minded people who are desiring to really mature as sons and daughters to 'explore the more'. Discussing our truest identity IN Christ, our goal is to explore
all that WE ARE and all that IS AVAILABLE (in this lifetime) to us IN Christ!
Covering subjects such as:
ruling from our seated place
operating with angels
time travel
interacting with men of old
operating as Kings and Priests in this
earth realm
we are simply Learning to Live a Multidimensional Life!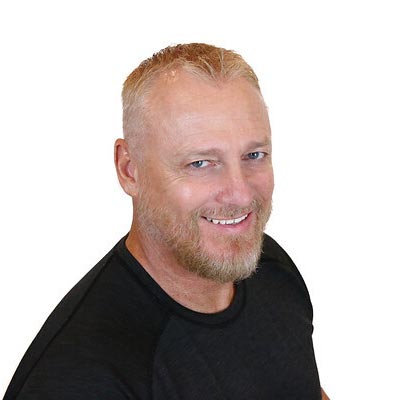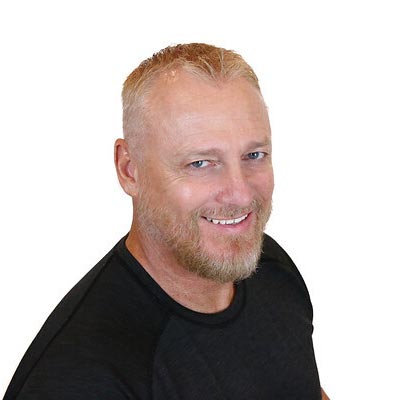 Darrin Begley puts missing puzzle pieces into place. His passion to break down scripture brings clarity about not only WHO WE ARE, but WHERE WE ARE in the Kingdom. He goes after every doctrine of man that overtly or covertly separates us in our minds from our true union with God. His teaching on how the Book of Revelation was fulfilled at the cross of Christ will leave you 'raptured' in the goodness of God's grace and love. (John said, after all, that his Revelations are a revealing of Jesus). Although we are being awakened to our identity in Christ, our verbiage in music, books, prayers and conversations also reveals subconscious beliefs of longing, reaching, wanting, asking, waiting, rather than resting in the fullness of God in us. The Holy Spirit is revealing the missing puzzle pieces in the Word to literally rewire our brains to align with the mind of Christ. The result… We cannot be stopped. WE ARE full now, whole now, one now. WE ARE full of confidence in our rulership as we begin to operate fully aligned with Christ!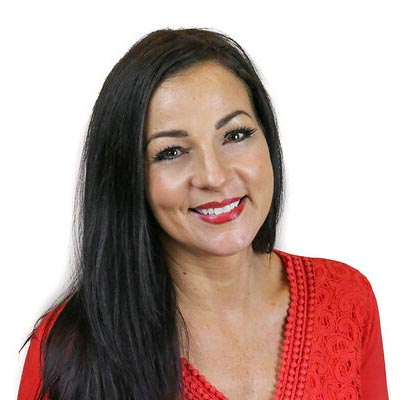 Sheila Begley loves to break down the teachings of the Kingdom by drawing out the details and really driving it home making the mystical practical… Do we believe? And how do we believe the truth of who we are? Thirty, sixty or one-hundred fold is available for us and Sheila's heart is to knead the kingdom's yeast into the dough of
our lives until it grows and manifest fully! After all, we don't get wet by saying the word "water" and we cannot say we truly believe unless or until we are manifesting!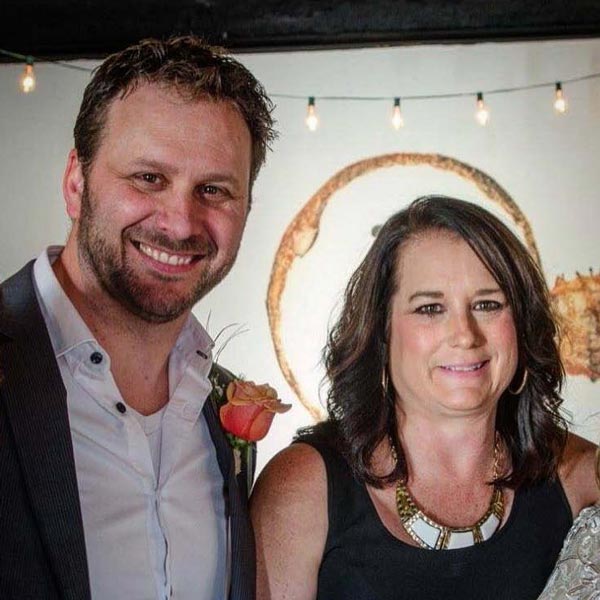 Jarod Allen is one of a kind! As a licensed professional counselor who pastored for many years, Jarod brings the Divine into natural realms. He carries a unique capacity to blend spirituality and healing into his practice, and is trained in individual and family therapy, and substance abuse treatment. Jarod's life mission is to be an instrument of healing, helping others experience the full redemption of the cross through the release of our own spirit, where we are complete and perfect in Christ, into our soulish realm. He also brings a powerful teaching about quantum physics and the marriage of energy and matter. Jarod has been happily married to wife and best friend, Tamara, for 25 years. They have two beautiful adult children, Drew and Jade and a son-in-law, Kalen.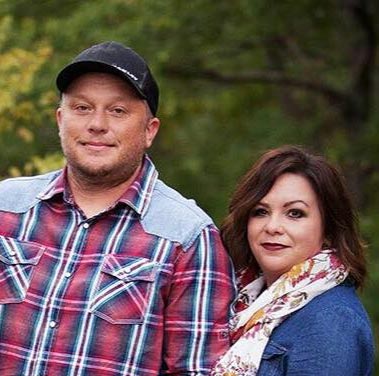 If you haven't heard Nathan Isaacs, you are in for a treat. Nathan is a second-generation pastor who has experienced many movements and apostolic-prophetic seasons in the church leading conferences all across the USA and beyond. His rare, no-nonsense style releases prophetic Kingdom songs and preaching that lead the corporate body straight to the heart of Father, awakening our response as true sons. Nathan and his wife, Melissa, have been married 18 years, and have two children, daughter Jaylyn and son Jaxon.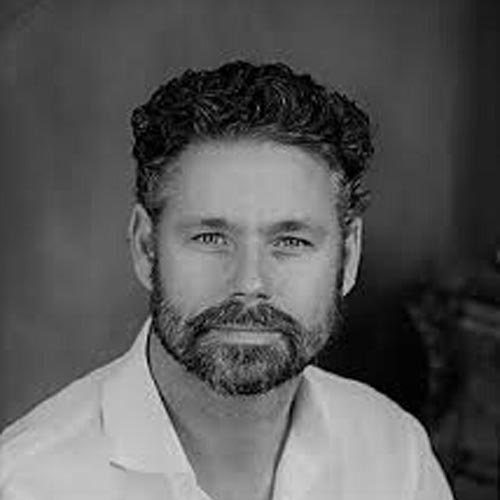 We are so excited that Chris Blackeby will be joining us! We first heard Chris when he spoke at WOWLife Church in Sri Lanka and "wow" says it all! He broke down the message of the Kingdom with such simplicity, slicing it into small pieces for people to swallow! He's been known to demystify the mystic. Chris' ministry is called "As He Is Ministries", inspired by 1 John 4:17, "the Word became flesh and made his dwelling among us. We have seen his glory, the glory of the One and only So, who came from the Father."
Join for 5-days of deep study and rapturous revelations!
The Venue
Cedar Creek Resort features a wonderful rustic lodge and a beautiful 25-acre lake. Stroll amongst the 167-acres resort that are like a piece of heaven on earth.
Our beautiful brick and wood lodge features a large stone fireplace, gathering area, pool table and commercial kitchen.
Our 50×100 Tent covered patio overlooks peaceful Newman Lake, one of the best areas for an outdoor ministry event in central Missouri.
6-cabins, 1-A-frame, 1 Executive Lodge – Sleeping accommodations for 60.
167 acres of peaceful Missouri pasture, woods and lake.
Pictures alone cannot describe the "Piece of Heaven" on earth experienced when visiting Cedar Creek Resort. Tranquil waters, flowing pastures, mature oak, cedar and pine trees, park-like setting, quiet lake, bubbling brook, open spaces to think and dream. All these things and more await you when you visit this beautiful 167-acre resort.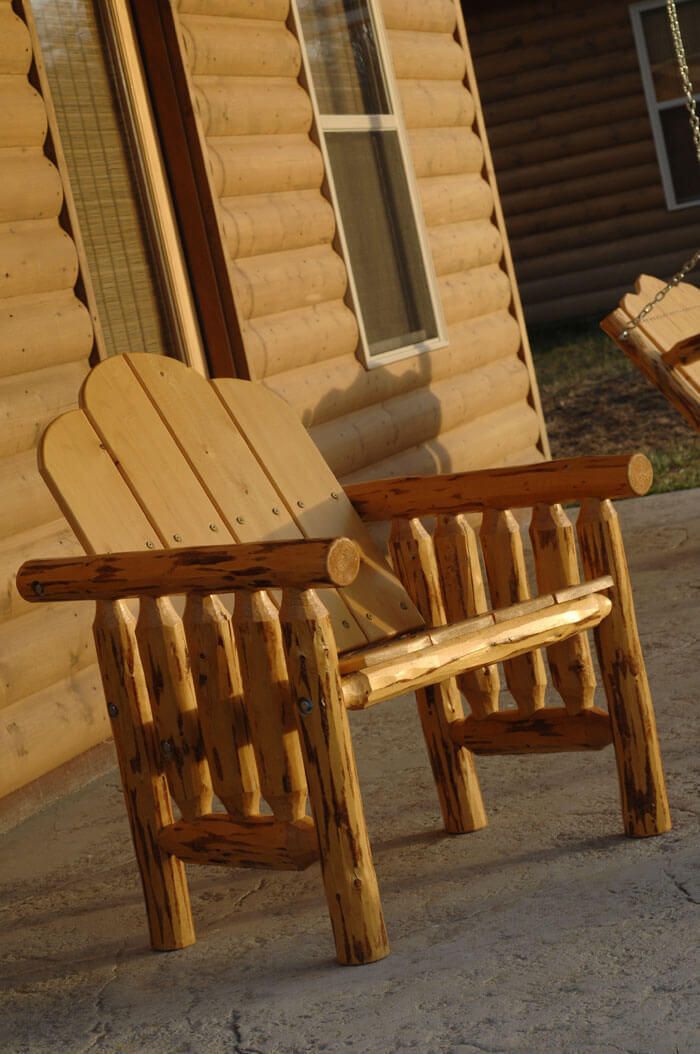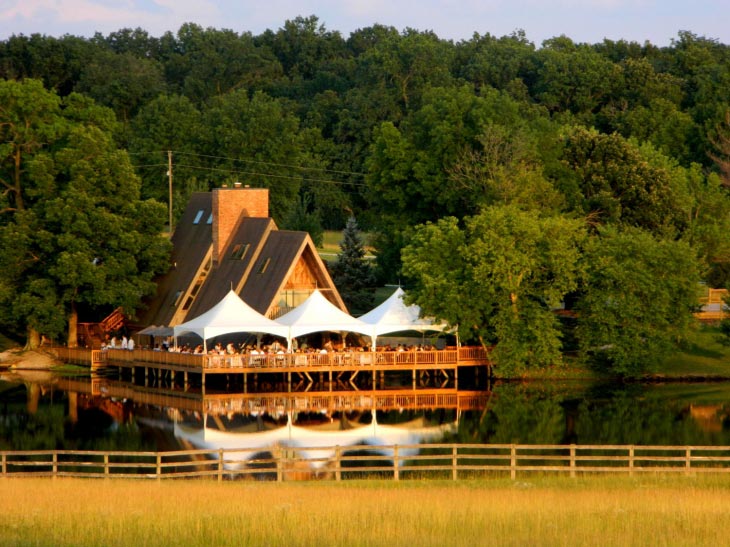 Location
Cedar Creek Resort & RV Park, 3251 PineTree Drive
Columbia, Missouri 65201
t: 573-239-8340
Cancellation Policy
Registration fees for this event are non-refundable.
On-site Lodging
For your cabin reservations, call 573-239-8340 and ask for lodging options and reservations. The cabins are 2 bedroom/2 bathroom 800 sq. ft. cabins. One bedroom is downstairs with a full bathroom and the other "loft" bedroom is upstairs with a ¾ bathroom. There are only 6 cabins and one Executive Lodge available so please contact us quickly if you want these on-site reservations. If you want to stay in an RV Camper at the RV Park at the resort you can contact RVShare.com and they have several options of RV owners who will deliver the camper and set it up for you to use and then return to pick it up for a fee as well. You pay for the RV, set up and the $250 for the RV full hook up site.
"I came in one way, and I'm leaving changed and I know that I'll never be the same again. I can't go back to the way that I was. It's something that's come from the inside out…"
Great Awakening Participant
Information
Off-site Lodging & Transportation Details
Lodging
If you want other lodging options we recommend that you call either the Super 8 by Wyndham Columbia East 5700 Freedom Dr., Columbia, MO 65202 or call (573) 474-8307 or Holiday Inn Columbia-East, 915 Port Way, Columbia, MO 65201 or call (573) 474-4444. Both of these hotels are off of Lake of the Woods exit. These hotels are the closest accommodations to Cedar Creek Resort. We will be providing transportation to and from these hotels for the morning and evening sessions of the 5DP to the first 30 people who request it. You are responsible for making your own reservations and rooming arrangements if you want the privacy and control of having your own space and a private room.
You are free to make other arrangements at other hotels but the Super 8 and Holiday Inn East both off of Lake of the Woods Exit are the only lodging locations Cedar Creek Resort & RV Park will provide shuttle service. There are hundreds of hotels in the area. You would need to have a car or use a taxi service or Uber to get to the resort that is 10 miles east of Columbia off the I-70 and Millersburg exit 137. You can shop hotel sites as any hotels in Columbia, Kingdom City or Fulton would be less than a 30-minute drive away. It is a MU college football weekend so the rates for Friday and Saturday nights are much higher than normal.
Airports
Columbia Regional Airport (COU) is served by American Airlines, American Eagle of United Airlines. It is approximately 20-minute drive to the resort. With daily, non-stop flights between COU and Chicago or Dallas/Fort Worth. 
St. Louis International Airport (STL) is only 90-minutes away from Cedar Creek Resort. All airlines have flights to this airport. It is a main hub for Southwest Airlines.
Kansas City International Airport (MCI) is 2 hours away from Cedar Creek Resort & RV Park. There are several airlines that services this airport. It can have more traffic and be longer to reach, but the same shuttles below services both airports.
Shuttle Service to/from Columbia, St. Louis and Kansas City
MO-X/Doc & Norm Direct is a scheduled service providing ground transportation between Columbia and the St Louis and Kansas City Airports. Service can originate at Columbia, Kingdom City, Boonville, or at either airport.
Columbia Regional Airport | Shuttles and Taxis
www.flycou.com
Shuttle Colors: White
573-864-7113
Please confirm rates with the taxi service when making your reservation. The companies listed above are licensed with the City of Columbia. Columbia Regional Airport nor the City of Columbia endorses the services of any listed company. Columbia Hotels that offer shuttle service to the airport:
JOIN US AT CEDAR CREEK RESORt for
THE GREAT AWAKENING
MARCH 16-20, 2020
$250/pp
[ OR $400 PER COUPLE ]